Retained estates ward refurbishment
District Hospital's retained estates ward refurbishment project. Required new lighting, small power, nurse call system, fire alarm system and access control.
Renal Dialysis Unit
We have just handed over a newly constructed renal dialysis unit to a NHS Trust in the West Midlands. The facility boasts 44-bed capacity and features the latest in building services technology including high efficiency lighting, comfort heating and cooling and mechanical ventilation.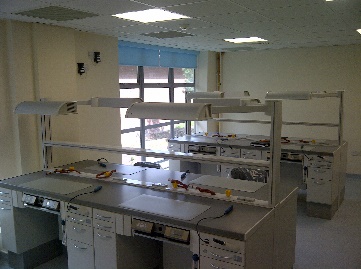 Hospital Dental Lab
The local district hospital underwent the development of an advanced dental laboratory including specialist ventilation services, humidity controls and automatic gas safety equipment. The facility included the facilities for 3D printing, and casting
If you would like to discuss your Healthcare project requirements with us, please get in touch.