Reinstating medium pressure gas supply
We are working alongside a developer in Rugby to re-instate a medium pressure gas supply to a large production warehouse. These works are critical as it means that the existing MP supply can be removed, thus freeing up the next phase of the development.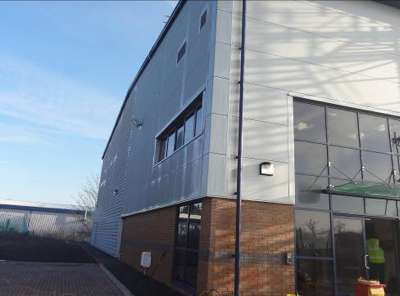 Office Warehouse Facility
Planning requirement to achieve a 10% reduction in carbon annually by utilising a LZC technology. HCA concluded that PV ought to be used in this instance. This project required HCA to procure the utilities, including a new HV distribution system.
Changing a manufacturing site to a residential area
We have now completed the diversionary works at a site in Merseyside. The site was once used for locomotive manufacture but will now make way for 600 new homes. The site required extensive diversion of exiting HV and water plant over which we took charge.
If you would like to discuss your Utilities project plants, please get in touch.